While running operations at Sandhills Development, one responsibility of mine was shipping things to our distributed team. Most of those things ended up being branded gear of one kind of another, or sometimes special gifts. For example, new hires generally received a "care package" which contained things like t-shirts, hats, and other items with our company and product logos emblazoned on them as well as some kind of gift like chocolates or coffee. I also shipped some nicer gifts to team members on milestone work anniversaries. Often colleagues would ask for random things like a hat or a laptop bag and I typically accommodated every request.
Generally speaking,  I almost always had something queued up to get shipped. What I wanted from the beginning was a system which was pretty easy to use, low effort on my part, and reasonably affordable. I looked at a lot of different online providers and found some which were very good, but none which checked every box.
Eventually, I connected with an old friend who lives here in my home town, Jackson, Michigan. She has owned a trinkets and swag business for the past ten years or so and has helped me with a few things like creating WordCamp (locally organized WordPress conference) t-shirts and speaker gifts. I approached her about creating some kind of arrangement and she was very accommodating.
I explained that I wanted the following:
To not have to keep any inventory at my house
To never have to box anything or take anything to get shipped
The ability to include random other items in our shipments like a gift I bought for someone or that shirt they left behind at our last team meetup
Tons of flexibility and variety when it came to the kinds of orders I placed
A very convenient way to place orders and keep track of past orders
Access to lots of sample products before placing orders
That's asking a lot, I know. Most people in my position probably wouldn't be so bold but I figured it was worth a try.
I ended up getting everything I asked for and more.
Taryn was amazing to work with. We collaborated pretty closely for a while to basically design the workflow as she'd never had a customer with my specific needs.
Here's what I ended up getting:
A custom website for ordering our goods
Any time a new item of any kind was created for any of our brands, Taryn added it as a product to what was essentially a private eCommerce store for one customer: me. The catalog of products steadily grew over time as I continued requesting new additions. The site allowed me to have one place that I could go to for placing orders and keeping track of past orders. It saved all the recipient addresses which made it very convenient for me to select products – > select recipient – > pay.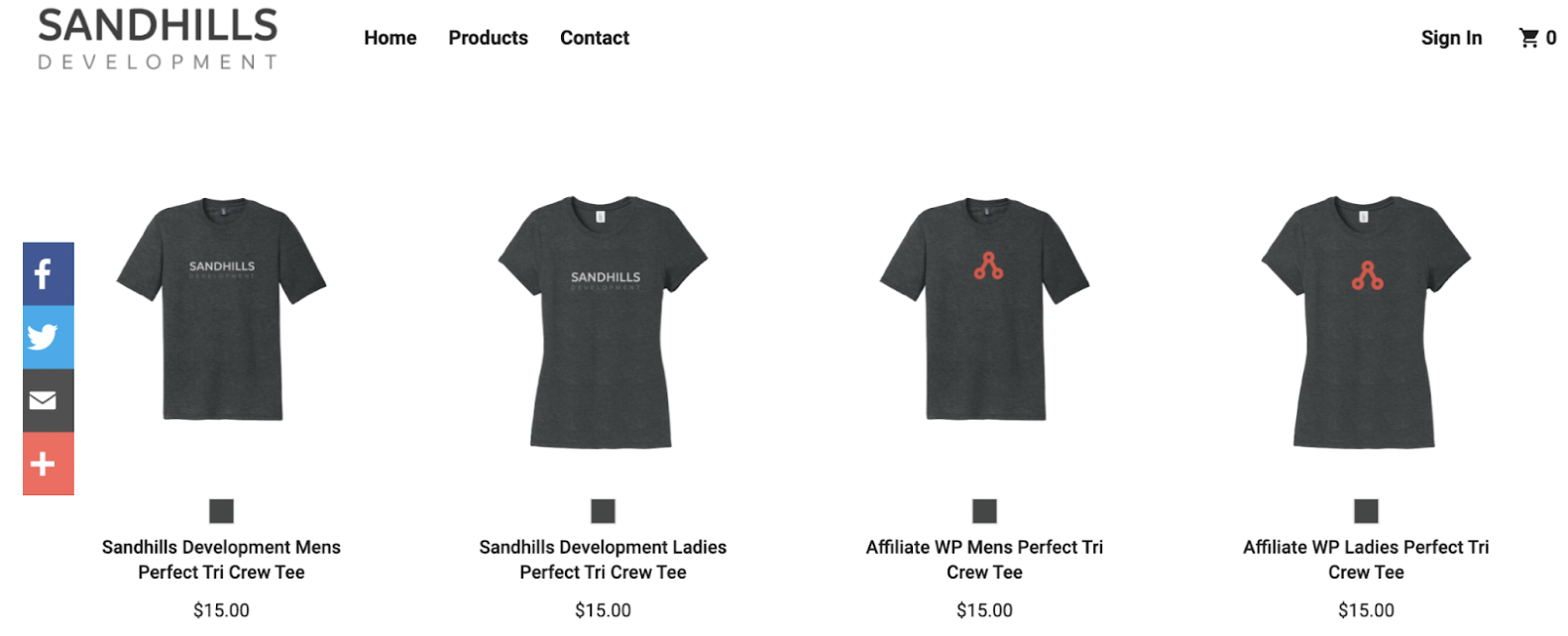 One-off apparel orders
One of the coolest benefits of our arrangement was being able to request orders with quantities as low as 1 for anything she was able to make in-house. Since she's equipped with machines for screen-printing, embroidering, and heat transfer, a multitude of possibilities were presented to me. I was able to experiment to my heart's content.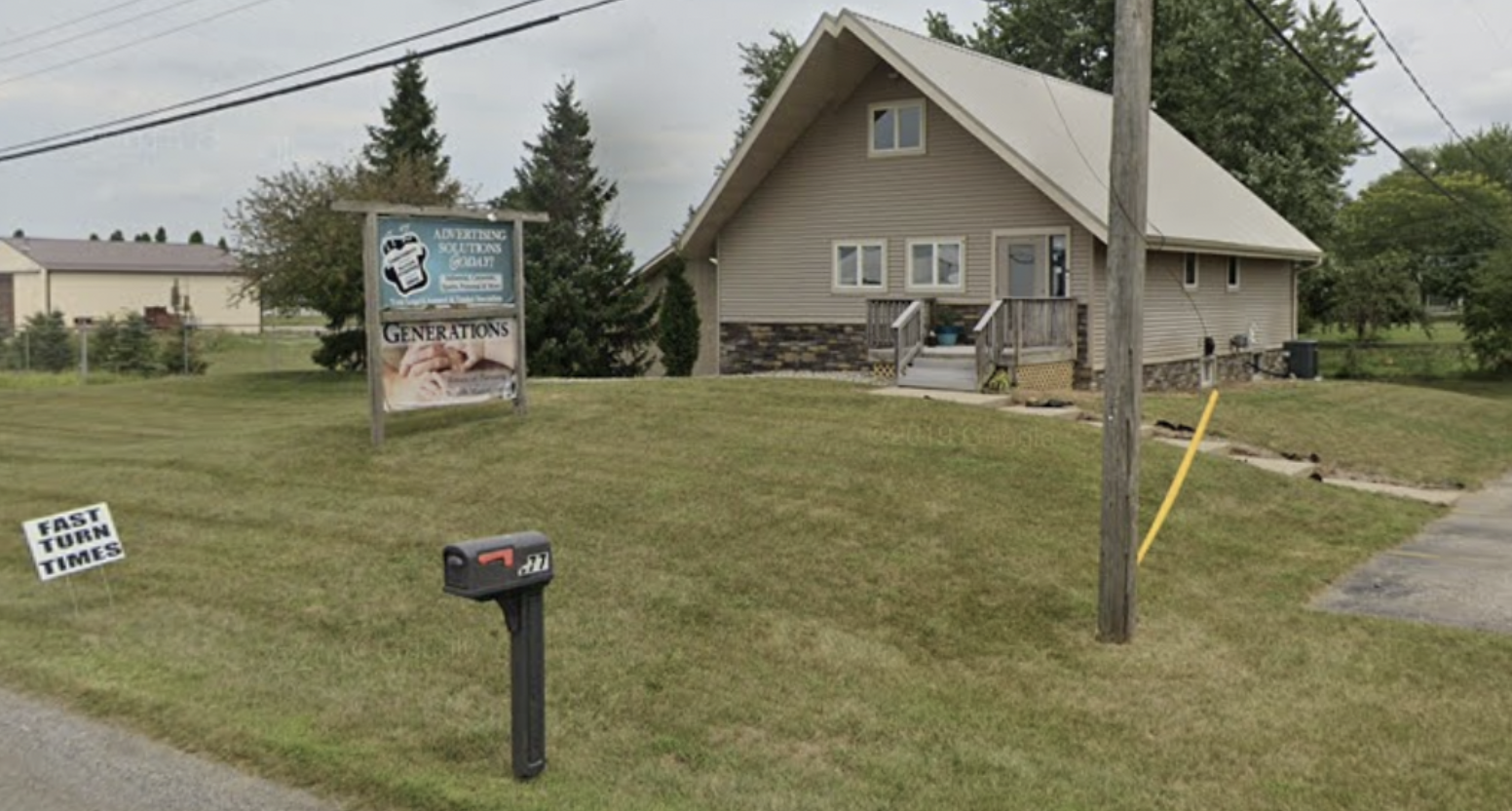 I used to ask Taryn for all kinds of things. One guy on the team wanted a polo shirt. No problem. Another wanted a trucker cap. Sure. Still another wanted a baby onesie. Done.
I never needed to worry about minimum order quantities. This was amazing because I didn't have to stress about choosing the perfect items. I could try anything at any time and if we didn't like it, we only bought a single item so no great loss. No need to worry about what to do with another 50 or 250 sitting in boxes somewhere.
High quality stuff
Here's what my friend Matt Cromwell had to say when I sent him a few things:
I must learn the secrets of @MrKyleMaurer on the quality of this swag. Soo nice.

— :Cromwell: (@learnwithmattc) March 4, 2021
Taryn has a nice building where she exhibits a wide range of apparel and trinkets, plus she has dozens of catalogs for all the myriad other goods one can slap some branding on. I never lacked options and was able to peruse sample after sample until I found the softest t-shirts and the coziest blankets and the sharpest looking sunglasses.
I've been to lots and lots of conferences and have organized a few myself. I've been on the receiving end of enough branded goodies to fill a dumpster, and frankly that's where all too much of it ends up. These days, the bar is high. We can't be taken seriously if we're going to give out uncomfortable t-shirts, leaky water bottles, pens that won't write, generic mugs, dorky stress balls, and all the other tacky junk filling up our goodie bags at trade shows. I wanted good stuff and was able to be very picky when working with Taryn.
Completely hands off fulfillment
That other stuff is nice but this might take the cake. Sure, I "handled" this part of our business but in reality it took up very, very little of my time. That's the beauty of it I guess. I got to keep doing other valuable work instead of dealing with shipments and packaging and delivering.
Nothing ever had to come to my house. Taryn set up a corner of her storage room for all of my excess stuff. I could even drop stuff off there or have my orders shipped to her directly. One time I ordered special candles scented like a few of the beers from the brewery the company co-owned. Taryn received the shipment and included those candles in the packages I subsequently requested. Another time we agreed to purchase a copy of a particular book for all employees in the company. I ordered a couple dozen from Amazon and shipped them to Taryn.
Taryn went above and beyond with the fulfillment. When the goods arrived or were finished, she would package them up and take them to the shipper. She even printed special greeting cards with our branding on them and would include handwritten notes within using text that I provided. On a few occasions, she even went to the store for me when I asked if we could include some locally roasted coffee or locally made fudge.
Hands on inspection and pickups
Just a fun little bonus: I was able to pop in to Taryn's office at any time for things like brainstorming with her, inspecting samples, browsing her suite of products for inspiration, snagging something I needed from our inventory, dropping off things to store and ship later, and even watch how some items get made.
I took just a sec to create this short video with clips I captured while Taryn demonstrated the process for creating branded t-shirt using the heat transfer method:
She also had screens made for screen printing and did lots of embroidery for us but I never captured any footage of those. Anyway, this wasn't super important but it was fun for me to be able to literally watch our stuff get made and also learn a little more about the various methods of applying branding to apparel.
Wrapping up
From memory, the branded items I've ordered from Taryn in the past included:
T-shirts (numerous styles)
Sweaters
Jackets
Hoodies
Athletic wear
Beanies
Trucker caps
Fitted caps
Baby onesies
Beach towels
Flip flop sandals
Slippers
Blankets
Coozies
Sunglasses (numerous styles)
Luggage tags
Playing cards
Cutting boards
Messenger bags
Bluetooth speakers
Swiss army knives
Power banks
Coffee mugs (standard and portable)
Wine glasses
Bottle openers
Keychains
…and probably more that I can't remember right now.
This system we refined together worked amazingly well. I've talked to so many peers about their process and have never encountered one which was this easy without sacrificing things like variety, quality, flexibility, etc.
If you're in the market for a better swag fulfillment process, I'd be happy to introduce you, or you can reach out yourself on her site (please note, Taryn didn't ask me to write this post). Or maybe you could have success like I did, just working with a similar vendor in your home town?
How do you get branded stuff to your fans, customers, and employees? Leave a comment if you don't mind. Thanks!